Top 5 Ways To Make Money Online – Savings.com.au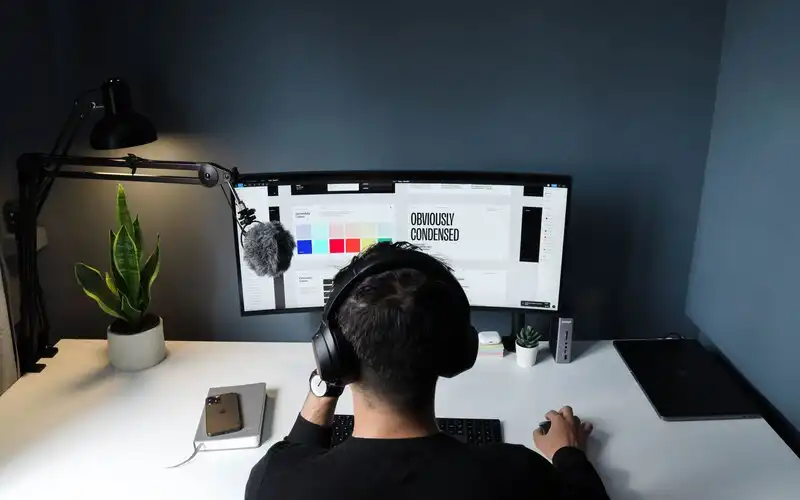 The subtle art of the side hustle has helped many Aussies generate a bit of cash. Here are five great ways to make money online.
The pandemic forced many people inside, and to think about where their money is coming from. Suddenly, hour-long commutes each way became a thing of the past, and work from home became the norm.
Many people found a new hobby or skill, and developed thoughts on how to turn it into a side hustle. While it's likely against your employment contract to do other work while you're on-shift at your current job, here are five ways to make money online that could supplement your income or even turn into a full-time gig.
Advertisement
Need somewhere to store cash and earn interest? The table below features savings accounts with some of the highest interest rates on the market.
Rates based on a savings balance of $10,000. Sorted by total interest rates. Refer to providers' websites for bonus rate conditions and for any applicable fees and charges. Rates correct as of May 14, 2022. View disclaimer.
5. Freelance work
Research from 2021 found lockdowns and reduced hours forced many Aussies to freelance their way to an income using online platforms such as Fiverr and Airtasker. These online platforms allow you to create a profile and complete one-off tasks for businesses or individuals at your own rate.
Melissa Gerke is a former teacher who transitioned to freelance copywriting in 2018. She told Savings.com.au freelance work offers many freedoms, but doesn't come without challenges.
"Having a consistent income is hard to achieve as my income is still a bit like a roller coaster," she said.
"The leaner times you have to tell yourself things will pick up, and they do (touch wood). Also, you have to learn and wear many hats, such as accountant, marketer and sales.
"You need to get comfortable with sharing your image, phone number and some facts about yourself online, which is a big step for some professions, such as teaching.
"Also, don't get caught in the race to the bottom. It's difficult at first to price your work, but don't get into the trap of discounting what you do.
"But, I wouldn't look back, I love what I do now and the lifestyle freelancing has given me."
According to Fiverr's 2022 small business needs index, the most in demand and high paying skills are:
NFT development/ art

$700-$2,100

YouTube editor

$335-$840

Shopify developer

$1,000- $4,200

Blockchain developer

$1,000- $5,620

3D animation

$1,300- $4,900

Facebook ad manager

$700- $3,300

Voice over skills

$150-$700

Website copywriting

$160-$680
Source: Fiverr
Peggy de Lange, VP of International Expansion of Fiverr, said non-fungible tokens (NFTs) are becoming a useful way for illustrators, artists, designers and developers to monetise their skills and work with businesses and individuals investing in this space.
"The fact that over four in five Australians freelancers are already earning income by selling NFTs and related services, showcases the foresight that freelance talent have in staying on top of the latest technology trends. It also shows the massive opportunities that NFTs, and related services, such as blockchain technology and the Metaverse, have for future job creation," she said.
These earning ranges should be taken with a grain of salt, as some use freelance work as their main source of income, while others look for smaller jobs as a side-hustle.
Australian startup Canva recently calculated the top ten side hustles for making money in Australia.
| | |
| --- | --- |
| Job | Average cost per job |
| Proofreading and editing | $121 |
| 3D and 2D modelling | $126 |
| Blog post services | $36.1 |
| Illustration | $42.1 |
| Social media advertising | $29.5 |
| SEO services | $85.8 |
| Video Editor | $19.6 |
| Ghostwriting | $28.3 |
| Animation | $19.6 |
| Website design | $45 |
Source: Canva
Whether you are transitioning to using freelancing as your main source of income, or just looking for a side-hustle, freelancing could be a viable option for making money online.
4. Investing
Investing online is a way to increase your wealth, however always comes with the possibility of losing money.
Helpful tool: Beginner's guide to investing
Shares or ETFs
A common form of investing is through companies listed on the Australian Securities Exchange (ASX). You can invest in individual companies or invest in a group of companies that are grouped together. These are called Exchange-Traded Funds or ETFs for short.
The goal for any investor is to invest in stocks or ETFs that increase in value over time. Investing is now easily accessible through online stock broker websites, usually charging a small fee for each transaction. A common minimum for investing is $500 per transaction, and brokers generally charge anywhere from $5-$30 to place a trade, meaning you might want to invest a larger chunk of change to make brokerage worth it.
For those wanting to invest smaller amounts, micro-investing apps have grown in popularity. These allow you to invest less than a dollar into ETFs and other investments.
Cryptocurrency
Investing in cryptocurrency has gained popularity in recent times, however comes with greater volatility than other investments. The rise in crypto trading has also come with a rise in online scams targeting those who are looking to invest.
The appeal of a digital currencies like bitcoin or Ethereum is the low transaction fees, and the fact that it is largely unregulated and decentralised. Despite its popularity, crypto is highly volatile, meaning value in a coin or digital asset can rise and fall daily, even hourly, making investing a risky proposition.
3. Sell unused belongings
Selling clothes, furniture or even a vehicle can be a fast way to make money online. Online platforms like Gumtree, Ebay or Facebook Marketplace offer a convenient space to advertise your possessions.
Over time we tend to accumulate clothes and other bits and pieces. Many buyers will be willing to pay cash and pick up from your place, making it easy to make a quick buck. There are also many groups on social media dedicated to second hand clothes sales. Advertising your clothes on these pages and groups can make it quick and easy to get rid of unwanted items.
There are other items you might be hanging on to that could be sold quickly and easily. Things like furniture, unused sporting gear like snowboards, skiing gear, surfboards, or camping gear, technology and cameras are popular high-value items that could be lying around the house unused.
If you are looking to sell a vehicle online, the used vehicle market is strongly favouring sellers right now, due to delays in new stock arriving in Australia. Used utes and SUVs in particular have surged in value as Aussies chase their lifestyle and family dreams.
Helpful tool: How to navigate the used car market
2. Online surveys
A common online money maker is taking paid surveys. While these don't typically offer great pay, they can be a way to make a quick buck if you do a lot of them. Many online survey engines will offer gift cards instead of money, so be careful to find one that suits what you are looking for. Some also have limits on when you can access the money, or when it is deposited to your nominated account.
1. Monetise your online presence
The rise of the influencer has seen brands quickly attach themselves to successful people with strong online presences. This can be in the form of paid advertising, or discounts for exposure. And you don't necessarily need a lot of followers to start getting brands' awareness – sometimes a few thousand genuine followers will be enough for brands to start reaching out.
Twitch streaming
Twitch is a video live streaming service that focuses on video game live streaming, including broadcasts of e-sports competitions, in addition to offering music broadcasts and other creative content. It is operated by Twitch Interactive. If you are a talented gamer, looking into paid advertisement could be a way to earn on the side.
Vlogging
Vlogging, is short for video blogging, and usually involves providing video content for viewers. Vloggers will often make a name for themselves on YouTube, which also offers paid media opportunities for those getting subscribers or high viewership.
Every view, like or subscription could add up to a few cents, which could add up to thousands of dollars if your videos gain traction. Further, ads can also help you make money. If your videos are over eight minutes long, you can place more ads in your YouTube videos and potentially make more money. YouTube also shares more revenue to its content creators in December, making it a big month for videos.
Influencing
Influencers generally operate on social media platforms like Instagram or Tik Tok. They are able to capitalise on social media marketing in the form of endorsements or product placement.
Building an online following can lead to brands and businesses paying you to support their product. While not necessarily a money maker, the products you are given to promote could mean you save money on buying them yourself. Although it's not for everyone, influencing can be a convenient way to make money online.
Podcasting
Platforms like Spotify, LISTNR, Apple podcasts and so on are overflowing with content on all subjects. Building a successful podcast can lead to endorsement and paid opportunities as brands look to attach themselves to successful and popular podcasts.
---
Image by Faizur Rehman via Unsplash
Savings.com.au does not provide tax advice. This material has not been prepared by Savings.com.au and is for informational purposes only, and is not intended to provide, and should not be relied on for tax advice.
For tax advice relevant to you, visit the ATO or consult an independent tax advisor