Why Digital Marketing Budgets Must Include NFTs – Forbes India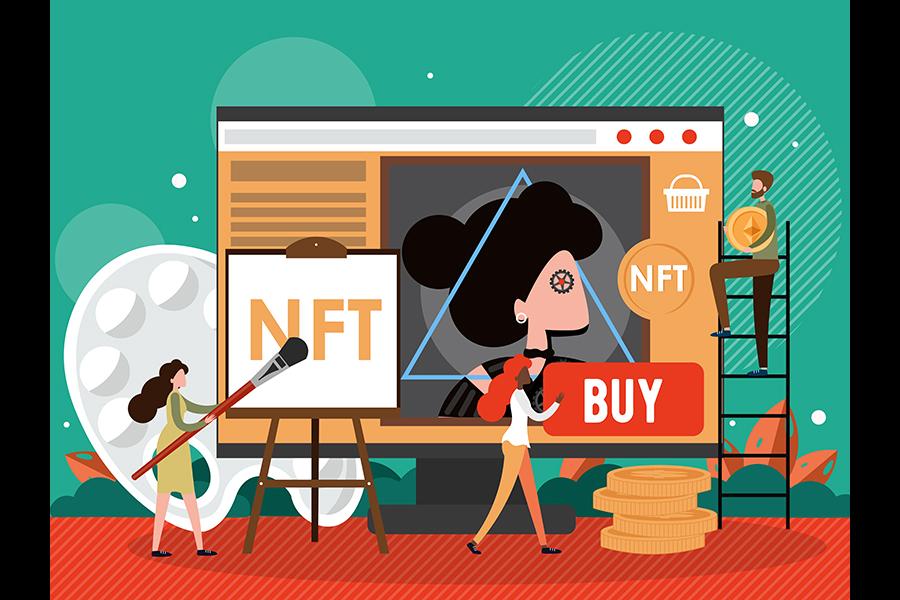 Image: Shutterstock
The world is recovering from the pandemic and adapting to new ways of life. Technologies that might have seemed an interesting experiment in other times have now become essential.
There is undoubtedly a significant amount of speculation and FOMO (fear of missing out) driving the NFT ecosystem right now. Yet, there is something fundamentally new here. For brands, NFTs are an opportunity to redefine how they engage with their most loyal customers and fans. Here are three reasons why digital marketing budgets must include NFTs.
Sustainable marketing
Globally, brands are taking a more public-spirited approach to their identity. There is a growing expectation that brands, using their knowledge and market power, should help make the world more sustainable and fair. Accordingly, companies are taking care to spend their marketing budgets in a way that will support causes they care about. Marketing leaders are going one step beyond and offering their customers an opportunity to do their bit to help.
For example, 100 Pipers recently launched an NFT collection of 3D artwork created in collaboration with an Indian artist to showcase the importance of conservation of nature and wildlife. For every NFT that was sold, 100 pipers sponsored the planting of ten trees. The NFTs acted as a "proof-of-contribution" that contributors could display on social media walls and in the metaverse. NFT buyers were also sent a printed thank you poster and certificate. The largest contributor was honoured with the title of the Chief Tree Officer of the brand. Brands like Coca-Cola and MG Motor have also run NFT campaigns donating proceeds to causes they support.
Key takeaway: Brands can use NFTs to engage customers in supporting the causes they believe in thus creating an emotional engagement with their customer base and establishing their brand identity.
Customer engagement and customer surplus
Most marketing leaders know that their customers are not a homogeneous monolith. The most valuable customers are the ones who love what the brand stands for, the ones who will talk about the ads, the ones who will line up for the new launch—the superfans. Any opportunity to deepen the brand's engagement with them is key to the long term success of the brand.
For example, the fashion brand Wrangler recently launched an NFT collection of a 3D animated iconic dance move of American musician, Leon Bridges, wearing a 3D Wrangler outfit. This limited edition artwork was accompanied by an autographed real denim jacket, a metaverse wearable and a VIP private performance at New York Fashion Week. The NFT buyers were likely fans of Wrangler or Leon Bridge or both.
Having bought the NFT however, they were likely to become fans of both Wrangler and Leon Bridges thus creating a positive feedback loop in fan following and engagement for both the brand and the artist.
Key takeaway: NFTs offer an opportunity to identify the superfans who are willing to engage in a more meaningful way and pay for premium products and exclusive experiences connected to the brand.
Grow community and engagement
We are moving towards a cookie-less internet, which is going to make it impossible to track and advertise the way we have over the past five years. As data privacy laws around the world get stringent, digital marketers will need to move off of cookies and create first-party data about customers. Nowhere would this be more useful than for the most premium, most loyal customers. NFTs give brands the opportunity to start building a new email list for a decentralised, private web 3.0.
The importance of NFTs becomes even more significant in the emerging metaverse world. When operating in a virtual environment, NFTs can help brands recognise the user without necessarily revealing their real-world identity. Even though the brand's NFT may have been allocated as a reward to the customer or sold to the customer to enable exclusive experiences to them, it serves the additional purpose of enabling brands to personalise experiences for customers. This makes NFTs essential to the VR experience, and a reason why they would grow in importance as a VR metaverse takes shape.
Key takeaways: NFTs are a chance to develop closer relations with audiences. Brands can use them as an important part of personalising marketing campaigns in the physical and emerging virtual worlds.
The writer is the founder & CEO of KoineArth, the creator of ngageN NFT platform.
The thoughts and opinions shared here are of the author.
Check out our end of season subscription discounts with a Moneycontrol pro subscription absolutely free. Use code EOSO2021. Click here for details.