How to increase online exposure for your London business – London Business News | Londonlovesbusiness.com – London Loves Business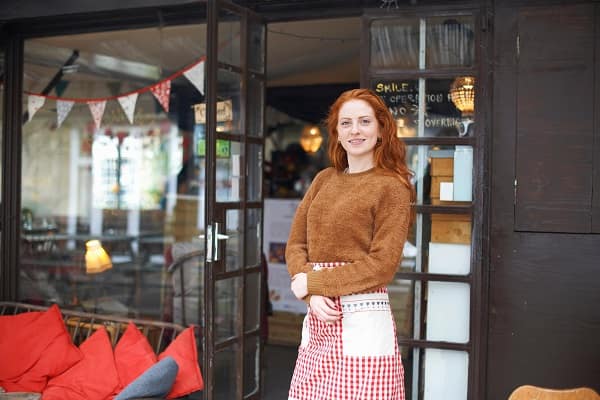 Since the COVID-19 pandemic, the world has experienced a dramatic acceleration of the progression of the 'digital era', where almost everything is now accessible online, from banking, grocery and clothes shopping to completing educational courses or working from home. Because of this, businesses have focused their efforts on boosting their online exposure in the hope of improving ROI.
Why should you focus on exposure?
Boosting online exposure can, at times, be challenging, because of the many competitors selling the same (or similar) products and services. That being said, it is becoming increasingly important for your customers to easily find your business online, and to be able to effortlessly engage with your business. Therefore, simply having a basic website or social media pages won't cut it – ensuring your pages are engaging, on-brand, coherent and easy to understand, will.
This is where your online presence and branding comes in – this is directly tied to credibility, authority and visibility. The key is to engage your customers while building trust and authority and eventually turn leads into sales.
Boosting your online presence helps you capture organic traffic and lead users back to your website, which is where your consumers can easily find anything they're looking for. Users can be directed to different landing pages, like your about, blog or news page, or your primary shopping page. Essentially, you need to have a highly capable and intelligent site that customers can easily navigate through if you're to capture and retain those leads.
Essential ways to increase online exposure
Improve site speed: The ideal website load time is 2-5 seconds. Usually, if a page hasn't loaded within 3 seconds maximum, they will be abandoned – and your website will be considered poor.
Implement Google Local Service Ads: This is a great way to help your business appear trustworthy as you are simultaneously building your online presence in other ways. Google Local Service Ads connect you with customers who search for the products or services that you offer on Google. A 'Google Guaranteed' badge will appear under your business name which boosts your authority and credibility.
List your business in local directories: Google will link your site from directories so that when your customers enter their keyword-specific search, your business comes up on the results pages. Depending on your business and strategy goals, you can enter keywords and anchor texts to turn your leads into customers.
Implement SEO and digital marketing practices: Quality SEO is a fantastic tool for increasing online exposure. SEO metrics such as link building, content creation and keyword research have become widely used practices to boost online presence, business growth and to help rank high on Google's Search Engine Results pages (SERPs).
Use mobile-specific marketing strategies: As Google has been using mobile-first indexing across all websites, ensuring your website is accessible and responsive for mobile users is essential. For example, formatting your website page and emails to properly appear on phones and tablets while using strategies such as SMS marketing, where you send out promotions and sales, invites, updates and more.
Optimise for voice search: A lot of people have started using their phone's virtual assistant to complete search tasks, and you can optimise your site to help it appear more frequently in response to these voice search queries. This can be quite an effective method if you target long-tail keywords, use schema metadata and optimise 'near me' searches.
USe Pay-Per-Click (PPC) Ads: Using PPC is a great way to increase online exposure because your ads will only be clicked on by customers who are actually interested in your product or service. This method can be quite effective as you only 'pay per click' you receive, and you can run these ads on platforms like Instagram, Amazon, YouTube, Facebook and more.
Social media for increased exposure
Social media is inevitably one of the most effective ways to boost your presence and engage your audience. According to a recent study, as of March 2022, 77.9% of the UK's population use social media. That means 53 million people actively browse through various platforms, such as Instagram, TikTok, Facebook, Twitter and more.
Why? Well, although social media users aren't directly searching on Google for products or services and they're just scrolling on their various platforms, this is where social media ads come in. Social media ads can encourage creativity and have a stronger targeting expertise and capabilities.
Your first step could be to create a content calendar that aligns with your digital marketing strategy. A content calendar is an overview or snapshot of your social media accounts over a period of time. Depending on your branding, this could look something like photos, stories, reels or IGTVs. Think about what message you want to get across, who your target audience is and whether your message aligns with your product or service.
You can also connect with your audience through giveaways, collaborations, polls or surveys. These methods can encourage your audience to be engaged with your strategies, and hopefully to become a follower – or better yet, a customer. When content is fun and appealing, users are more likely to share your posts on their stories or with their friends too, and this is great for your social media KPIs.
Getting started with quick business exposure strategies
There are clearly plenty of ways in which businesses can increase their online exposure, however each strategy takes time and careful planning before results begin to show. Thankfully, there are SEO marketing agencies that can support you in achieving your goals. SEO professionals have access to expert digital marketing knowledge and tools that will optimise your online strategy and business growth. This includes resources like ad copy tools and keyword research tools that you wouldn't typically be familiar with.
When it comes to business exposure tactics, the key is choosing those that will be most beneficial to your business specifically. You need to ensure your actions are always targeting the right audience for your products or services. After all, the content you produce might have a great online following, use all the relevant keywords and be aligned with your brand, but as you now know, this isn't all it takes.
The digital world will continue to become more intelligent and advanced, so learning to optimise your online presence is now pivotal for business growth.
About the Author
Larry Kotch is the co-founder of The Brains, an award-winning digital marketing agency in London. Ranked #3 in B2B Marketing's Global 30 under 30, Larry leads a dedicated, remote team of talented digital marketing professionals.