Shanghai Banks Come Up With Creative Ways to Help Tech Startups Through Hard Times – Yicai Global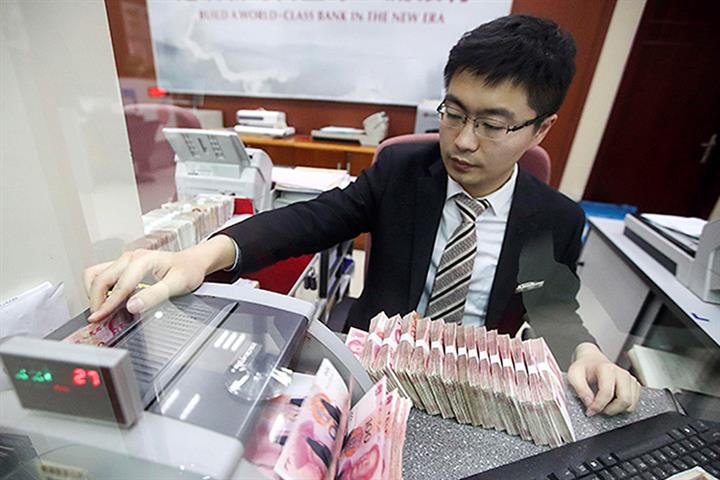 (Yicai Global) June 22 — Many banks in Shanghai have started to issue new loan products tied to intellectual properties, technologies and talent pools that allow asset-light tech startups in the city to raise funds to get through the difficulties posed by the recent Covid-19 outbreaks.
Bank of Shanghai and Shanghai Pudong New Area Intellectual Property Bureau, for instance, have issued a specialized financial product called Zhiyidai that extends credit to micro, small and medium companies in the area that own three or more intellectual properties. And the loans will be interest-free for an extra month after they expire.
"Banks are willing to loan money to tech firms using IP as collateral, greatly facilitating their ability to raise cash," Liang Yingzhen, assistant to the general manager of integrated circuit maker Southchip Semiconductor Technology, told Yicai Global.
"It is difficult for companies like us to get loans from banks because we have nothing to offer as collateral," Shi Lin, head of Internet of Vehicles developer Shanghai Maiteng IOT Technology, told Yicai Global. Yet the firm came under huge cash flow pressure during the latest Covid-19 flare-up. "The Zhiyidai product helped us out at a time of great need," he added.
A platform that provided meal delivery services to college students nationwide was in huge demand during Shanghai's recent two-month lockdown. But with the surging demand came big expenses. The platform borrowed CNY30 million (USD4.5 million) from Shanghai Pudong Development Bank to tide it over using its IP as collateral.
Some banks in Shanghai are also providing startups with loans linked to highly qualified staff. China Zheshang Bank's Shanghai branch is offering a "talent support loan" of up to CNY20 million to startups if they provide proof of their team of experts, business permits and related documents, Yicai Global learned from interviews.
Zheshang bank also has loan products that target micro and small science and technology startups, the Hangzhou-based lender told Yicai Global. As of the end of April, the bank had provided more than 1,000 clients with top-tier talent with over CNY17 billion (USD2.5 billion) in credit through its Rencaihui and Rencaika products.
And Bank of Jiangsu's Shanghai branch has a "Talent Innovation Loan." During the lockdown, it issued CNY5 million in credit to a tech firm in Minhang district that was helping with data and technology security in order to ease the clogged logistics in the district and enable the delivery of much-needed raw materials.
Editors: Tang Shihua, Kim Taylor